Digital Print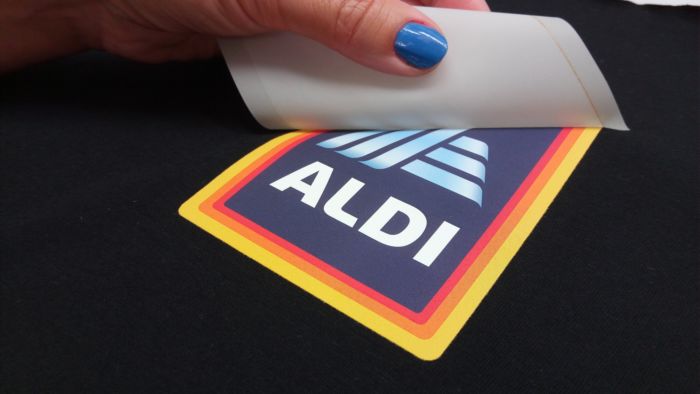 mirrored
cotton
nylon
polyester
full colour
cold peel
40 - 60 °C
from 1 work day
1 year
Digital transfer is a technology developed for printing rasterised photographs and small vector graphics with full colour tones or colour transitions. This technology has been adapted for transfer to both light and dark media.
Transparent film enables the easy transfer of the motif to the material for printing. The long fixation time guarantees the washability and long life of the motif.
It is not suitable for materials with a deep structure and flexibility. It is also possible to use glue resistant to temperatures of 60 °C.
Facts
Data Requirements
For the digital printing of transfers, we need TIFF or PSD files in a high original resolution of 300 dpi and over.
JPG or GIF images are only usable as previews.
Materials containing white must have a colour background.
Please provide a preview for each ordered item.
For digital transfers it is important that the material is delivered in CMYK. RGB cannot be printed to retain true colours!
Important info:
Today there are textiles on the market that have been chemically treated, usually lubricants remaining from the production process or insecticides and pesticides to prevent damage from moths. Transfers either do not stick well to such textiles, or production is difficult. The situation is similar with siliconized textiles.
Engelbert Strauss textiles present the greatest difficulties.. Their work clothing is treated with a chemical agent that prevents the transfer from sticking properly.
Embroidery is the safest solution for these textiles.